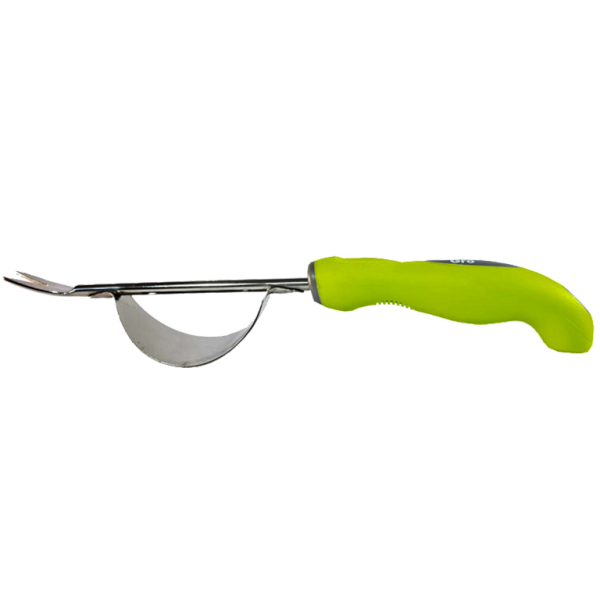 GG-2418S
HAND WEEDER STAINLESS STEEL
This compact weeding tool features a curved, leveraged base that sits on the ground while you angle the strong, sharp forks into the soil to dig around the root base.
Use the fork to then pry the roots and stem and loosen the soil to pull out the weed.
Leverage metal base makes this the most productive lawn weeding tool on the market.
Rest the curved metal base on the grass and use the lever action to remove the bigger and harder to pull weeds like dandelions.
Rust proof stainless steel with ergonomic PVC handle for less fatigue.
Out of stock
Related products
Quick view

R

140.00 (

R

161.00 - with VAT)

A general 2:3:2 (22) fertilizer to help get your soil balanced for optimal growth of all plants. It is especially used for growing vegetables, flowers or helping balance infertile soils.

Add to basket

Quick view

Quick view

R

155.94 (

R

179.33 - with VAT)

BUN 200

INDOOR / OUTDOOR RESIDUAL ACTION INSECTICIDE A suspension concentrate contact insecticide with a residual action for the control of bedbugs, cockroaches, fish moths, flies and mosquitoes in domestic and industrial premises and animal dwellings.

Add to basket

Quick view

R

170.00 (

R

195.50 - with VAT)

CHR

A contact fungicide specially formulated for roses and has no negative effect. Chronos controls Black Spot and Powdery Mildew on roses.

Add to basket