Landosol (Pty) Ltd – t/a Landosol Plant Farm
Reg: 2010/018518/07
Physical Address:
Cascade Road 134, Banners Rest
Port Edward
KZN
Click here to find us on Google Maps
Postal Address:
P.O. Box 50223
Port Edward, 4295, KwaZulu-Natal
South Africa
WhatsApp or Call us:
072-785-4303 (Martin)
076-343-6105 (Shaun)
072-542-2659 (Sharon)
Email Address:
info@landosol.co.za
DIRECTIONS: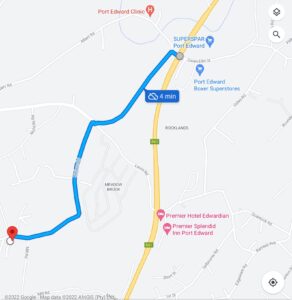 From Margate side on N2 (old R61).
1. Turn right onto Albert Rd at KFC/ Traffic Lights.
2. Turn sharp left onto Izingolweni Rd at Amos Hardware.
3. At Cross Road, cross over Lewis Rd then onto Nielson Rd
4. At bottom of Nielson Rd - Turn right onto Cascade Rd.
5. Continue on Cascade Road up the hill.
6. LANDOSOL PLANT FARM is located left on the top of the hill: 134 Cascade Road, Banners Rest, Port Edward.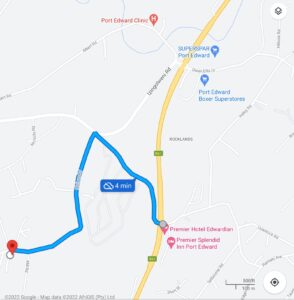 From Eastern Cape side on N2 (old R61).
1. Turn left onto Lewis Rd at Edwardian Premier Hotel.
2. At Izingolweni Rd Crossing (just before the "The Farm Stall") turn right onto Nielson Rd.
3. At bottom of Nielson Rd - Turn right onto Cascade Rd.
4. Continue on Cascade Road up the hill.
5. LANDOSOL PLANT FARM is located left on the top of the hill: 134 Cascade Road, Banners Rest, Port Edward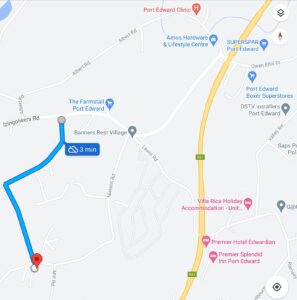 Alternative Rout:
1. On Izingolweni Rd (at "The Farm Stall"),
2. Turn onto Nicholls Road (Left if from Port Edward direction)
3. Turn Left onto Colleen Rd
4. LANDOSOL PLANT FARM is located at the top of Colleen Rd/Cascade Rd crossing: 134 Cascade Road, Banners Rest, Port Edward